About me I have played in the ECHL, AHL, and NHL- most recently with the Detroit Red Wings. I bring to this camp over 7 years of professional hockey experience. It is my belief that there is nothing more fulfilling in life than growth. During my career, it was all about growing as a player and as a person. It is also the reason I am dedicated to providing this opportunity for young players to have fun while building their value as players. I am usually either working on developing drills, reading, or doing some fishing.
Kyle Flanagan's hockey resume includes over five years playing in the AHL and one season in Sweden playing for the MODO Hockey team. He is currently a scout for the Ottawa Senators. Flanagan says, "I am looking forward to giving back to the game that has given me so much. I have confidence that this camp will help develop on-ice skills as well as continue to build the game in Northern New York."
Mark Phalon has worked in hockey operations at Northeastern University in Boston, as a video coach for the Toronto Maple Leafs organization, and assistant hockey coach for the Hobart and William Smith College's men's team. He is currently the assistant coach at the University of Alaska in Anchorage (Division I). Mark offers extensive knowledge and experience on the coaching side of hockey from both the collegiate and professional ranks. "Growing up in Canton, I always admired the coaches who gave so much of their time to allow us to have fun playing hockey and ultimately giving us the opportunity to develop an enormous passion for the game."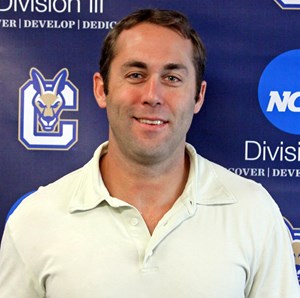 Bryan Parker:
off-ice coach
Bryan Parker has competed as an elite triathlete in a number of regional, national, and worldwide competitions. He has twice qualified for the 70.3 Triathlon World Championships ('08, '10). He qualified at the end of the 2010 season for his USAT professional racing license. Parker holds a master's degree in Educational Leadership from St. Lawrence University. Parker is currently the Director of Fitness Center, Assistant Men's & Women's Cross Country Coach, and Volunteer Assistant Men's Hockey/Strength & Conditioning Coach at SUNY Canton.